El Beso Milwaukee COVID-19 Safety Plan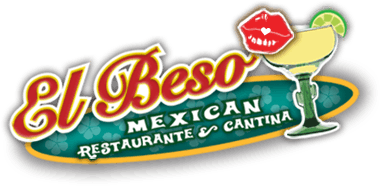 El Beso Mexican Restaurante is committed to providing a safe and healthy workplace for all our workers [and customers, clients, patrons, guests and visitors]. To ensure we have a safe and healthy workplace, El Beso has developed the following COVID-19 Safety Plan in response to the COVID-19 pandemic. Managers and workers are all responsible for implementing this plan, which is available upon request of a manager. All workers have been informed of their responsibilities with regard to El Beso's COVID-19 Safety Plan through our COVID-19 Employee Guidelines policy. Signed copies of our COVID-19 Employee Guidelines are available upon request. Our goal is to mitigate the potential for transmission of COVID-19 in our workplaces and communities, and that requires full cooperation among our workers and management.
El Beso's COVID-19 Safety Plan follows industry guidance developed by local, state, and CDC guidelines. It addresses:
Identification and isolation of sick workers

Worker and customer hygiene and source controls

Social distancing

Workplace cleaning and disinfection

drop-off, pick-up and delivery practices

Communications and training practices
Identification and isolation of sick workers
The following policies and procedures are being implemented to assess workers' health status prior to entering the workplace and for workers to report when they are sick or experiencing symptoms:
Any employee experiencing COVID-19 symptoms as recognized by the CDC is required to notify a member of the management team prior to their scheduled shift and seek proper medical attention and testing

At the start of each shift, employees are screened for COVID symptoms through the use of a forehead thermometer and symptom questionnaire

Any employees found to be experiencing potential symptoms of COVID-19 before or at the start of their shift are sent home and and required to be medically cleared before returning to work
El Beso has implemented leave policies that promote workers staying at home when they are sick, when household members are sick, or when required by a health care provider to isolate or quarantine themselves or a member of their household. Employees have been notified of their eligibility for paid sick leave as outlined by the Families First Act through our COVID-19 Employee Guidelines as well as through posted materials in the building.
El Beso has also implemented a policy for informing workers if they have been exposed to a person with COVID-19 at their workplace and requiring them to quarantine until medically cleared to return to work. In addition, a policy has been implemented to protect the privacy of workers' health status and health information:
All staff are required to sign the El Beso Covid-19 code of conduct (appendix A)

Any employee exposed to a person with COVID-19 (within 6 feet for 15 or more minutes) in the workplace will be notified immediately and required to quarantine until medically cleared to work




See attached health policy from the City of Milwaukee for instructions on how management is required to handle possible exposure in the workplace (appendix B, pg. 2)

El Beso will cover the cost of testing if free testing is not available or not covered by insurance, free testing sites are located at:




1. Northwest Health Center (7630 W. Mill Rd.)

2. Southside Health Center (1639 S. 23rd St.)




Hours: Monday, Tuesday, Thursday, Friday 9 am to 3 pm

Wednesday 10 am to 6 pm

3. Miller Park COVID-19 Testing Site (1 Brewers Way)




Hours: Monday-Friday 11am - 6pm

If management becomes aware of two or more cases of COVID-19 within the workplace within a span of 14 days, they will notify the City of Milwaukee Health Department at 414-286-3674
Worker and visitor hygiene controls
Infection prevention measures are being implemented at our workplace at all times:
Workers are instructed to wash their hands for at least 20 seconds with soap and water frequently throughout the day, but especially at the beginning and end of their shift, prior to any mealtimes and after using the restroom




Employees handling ready to eat food wear gloves and change them frequently, especially after potential contamination




Hands must be washed prior to putting on gloves and immediately after taking them off

Employees handling items used by customers, such as bussers and dishwashers, wear disposable gloves and aprons aprons, that they change frequently

All employees are required to wear a mask during their shift, reusable face masks are provided to each employee at the start of employment

All customers, clients, patrons, guests and visitors (including delivery personnel), are required to wear face coverings while on the business premises, except when eating or drinking




Requirements regarding face coverings are posted at each entrance

If guests refuse to wear a face covering they are required to leave the premises, and proper authorities will be called to enforce this rule

Customers are encouraged to utilize hand sanitizer upon entry and exit from the building

Each workstation and customer entry point is equipped with hand sanitizer and trash cans

Restrooms are equipped with touchless dispensers and are check for stock levels each hour
Social distancing
Social distancing of at least six feet will be implemented and maintained between workers, customers, and visitors (including delivery personnel). The following controls are in place to address social distancing requirements, adherence to these controls is monitored and enforced by management staff:
Markings are placed at 6-foot intervals in-front of the Host and To-Go stands, to ensure that customers and employees maintain 6-feet while waiting

A virtual waitlist and table notification system is utilized to notify customers when their table or carry-out items are ready




Customers are asked to wait outside the building until they are notified

Curbside pickup and contactless payment through the website is offered for carryout

Outdoor, patio, seating, is prioritized for all dine-in customers

Tables utilized for seating are located at least 6 feast apart and customer parties are limited to 6 people per table, adjacent tables and booths are not seated

The bar area is limited to 50% capacity, and parties are spaced 6 feet apart




Customers maintain at least 6 feet from all drink preparation areas in the bar

Customers are not permitted access to any food preparation areas

Customers with children are notified to ensure children stay with the parent and avoid touching other people or items that do not belong to them

Front of house staff are trained to limit contact with customers to 5 minutes or less, and to maintain a 6 foot distance when possible

Contact will be limited as much as possible in high-contact areas not publicly accessible:




Floor markings will be spaced every 6 feet in kitchen areas

An expo manages the kitchen window, and FOH staff are paged when their menu items are ready to avoid crowding

Coolers, freezers, and other storage areas are limited to one-person entry at a time

Contactless Deliveries are unloaded in the designated area at the back of the building, not accessible to customers

Employee personal items are stored in separately in designated lockers

Employee breaks are staggered, so employees do not take a break at the same time




In the event that multiple employees are on break at the same time, they are required to sit separately, at least 6 feet apart in the designated break areas
Workplace cleaning and disinfection
Cleaning and disinfecting procedures have been updated to limit worker, customer, and visitor exposure to contaminated surfaces:
EPA-registered, hospital-grade disinfectant, Keystone Surface Cleaner Sanitizer RTU (see appendix C) is utilized to clean all surfaces

Objects between customers are sanitized between each use:




Menus

Silverware

Dishes

Payment carriers

Pens

Disposable condiment containers are provided

Gaming machines are sanitized after each use




While Milwaukee's Order 4.3 is in force, our gaming machines will be disabled as patrons must remain seated

Customer seating areas (chairs, stools, tables, bar tops) are sanitized between use




Seating areas are completely clean and empty prior to customer seating

Dishware is sanitized and properly stored to prevent contamination between use

Takeout containers are filled by customers upon request

Food safety practices and health code as outlined by the State of Wisconsin are always properly followed by restaurant staff

Self-service machines are not available for customer use

Pitchers can only be shared at a single table, clean glassware is provided for refills

Silverware is wrapped in a designated area by employees wearing clean gloves, then properly stored, and provided to the customer upon seating

A manager is always present a the business to ensure that all sanitation procedures are properly followed

High contact surfaces are sanitized on an hourly basis:




Door knobs

Carryout tables

Payment surfaces

The entire facility is fully cleaned using the EPA approved disinfectant nightly, after all customers and most staff have exited the building

Shared staff equipment (headsets, pagers, etc) are properly disinfected between shifts

Dishwasher staff are provided with proper equipment, which is sanitized between use if not disposable, including:




Masks/face shields

Eye guards

Disposable, impermeable aprons

Impermeable gloves

Restrooms are sanitized on an hourly basis using the EPA approved disinfectant
Communications and training practices
Clear signage notifying workers, customers, and visitors of precautionary measures and entry requirements are posted at entrances, online platforms, and visible points throughout the restaurant, including:
A sign notifying customers to wear a mask and use hand sanitizer at the entrance

A reminder to maintain social distancing and stay home if experiencing symptoms consistent with COVID-19

A reminder that socializing after the meal is finished to slow the spread of COVID-19

Details explaining the customer experience and how to limit contact are posted online including:




How to make reservations and join the waitlist

How to order curbside pickup

Mask requirements

Party size limitations

Social distancing efforts

Cleaning and precautionary measures

Copies of this plan, and employee requirements and training guidelines are available upon request